Press & Media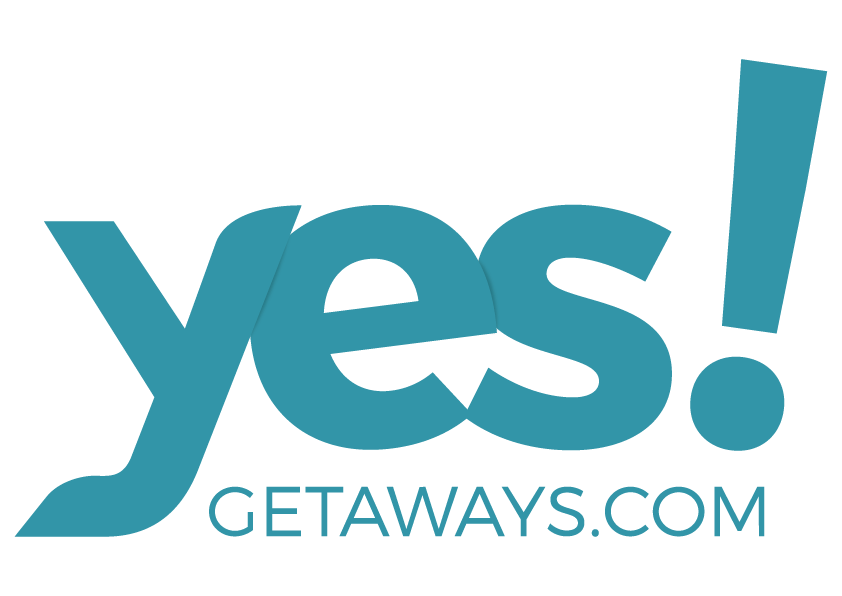 INTRODUCING YES! GETAWAYS, THE NEW ONLINE TRAVEL PLATFORM CUSTOMIZING VACATION PACKAGES WORLDWIDE FOR U.S. TRAVELERS
New travel platform invites travelers to say "Yes!" to over 20,000 international and domestic vacation packages with savings of up to 30% off airfare, accommodation, and transportation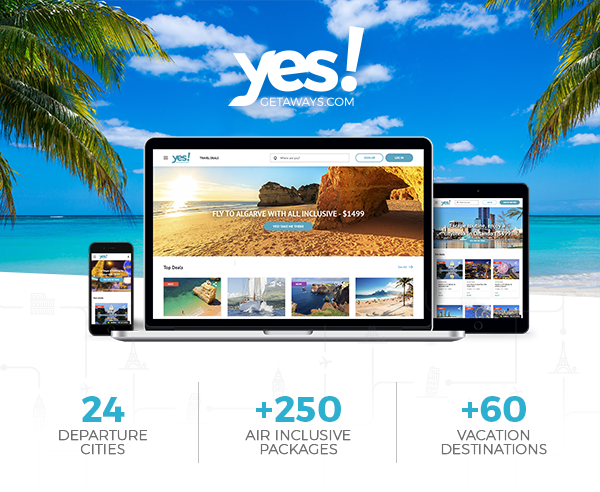 (BOSTON, MA: March 14, 2017): Yes! Getaways today announces its official launch of its new online booking platform. Scouring over 72 million flight and accommodation combinations each day across more than 440 airlines worldwide, Yes! Getaways offers travelers a faster and more comprehensive process for booking travel. Yes! Getaways is designed to serve as an inspiration board for travelers seeking a new destination, while offering steeply discounted prices for quick, efficient booking through the same platform.
"Travelers have a growing appetite for customization of trips, along with an over-exposure to an abundance of booking engines," says Yes! Getaways Founder Luís Nunes. "With Yes! Getaways, we are dedicated to helping our customers connect to destinations and deals, as well as provide travel inspiration in a simple, streamlined way."
With over 20,000 possible international and domestic vacation packages starting as low as $399 with an average discount of 30%, Yes! Getaways serves its wanderlust customers in two ways: through destination recommendations based on heavily discounted prices, and through the most affordable package to travel to a preset location. Yes! Getaways displays over 20,000 flight routes departing from 20 origins in the U.S. each day, connecting to over 1,000 destinations globally. These routes are displayed both as "Hot Deals" on a daily basis for customers seeking travel inspiration, and as bookable fares for those looking for the best available rates for specific destinations.

Yes! Getaways' sleek design and hyper-user-friendly interface come together to simplify the travel booking process for the traveler, removing the guesswork and cross-referencing prices from the experience entirely.
Connecting U.S.-based travelers with radically affordable vacation packages inclusive of airfare, accommodation, and transportation, Yes! Getaways is poised to transform the way travelers identify, plan, and book travel in 2017. By increasing accessibility to domestic weekend getaways and extended international vacations, Yes! Getaways is committed to making travel more approachable – and affordable – through its online platform.
To learn more, or to book a trip, visit www.yesgetaways.com.

###
About Yes! Getaways
Yes! Getaways inspires and enables travelers to book the best deals available for travel around the globe. By exhaustively searching millions of airfare and accommodation combinations each day, Yes! Getaways offers the fastest – and easiest – travel booking process available for those with a desired destination in mind, and those looking for inspiration for their next trip. Yes! Getaways offers customizable departing, arriving, and budgeting fields to connect each customer with their ideal vacation, at an incomparable price. Say "Yes!" to wanderlust, travel deals, and unmatched savings. Follow Yes! Getaways on Facebook, Twitter, and Instagram, and visit www.yesgetaways.com.
Media Contact:
Wagstaff Worldwide
Emmy Carragher / Carissa Remitz
312.471.6714
emmy@wagstaffworldwide.com
carissa@wagstaffworldwide.com